Spotlight Featuring Holiday Party Styling Tips and Tricks!
The holiday season is upon us and while this year we may not be hosting quite as many guests all at once, that just gives us a reason to have MORE parties, right?
Here at SOS, we want to share some of our favorite party styling tips to ensure you're ready to host the holiday extravaganzas we've all been waiting for (…since at least, March!)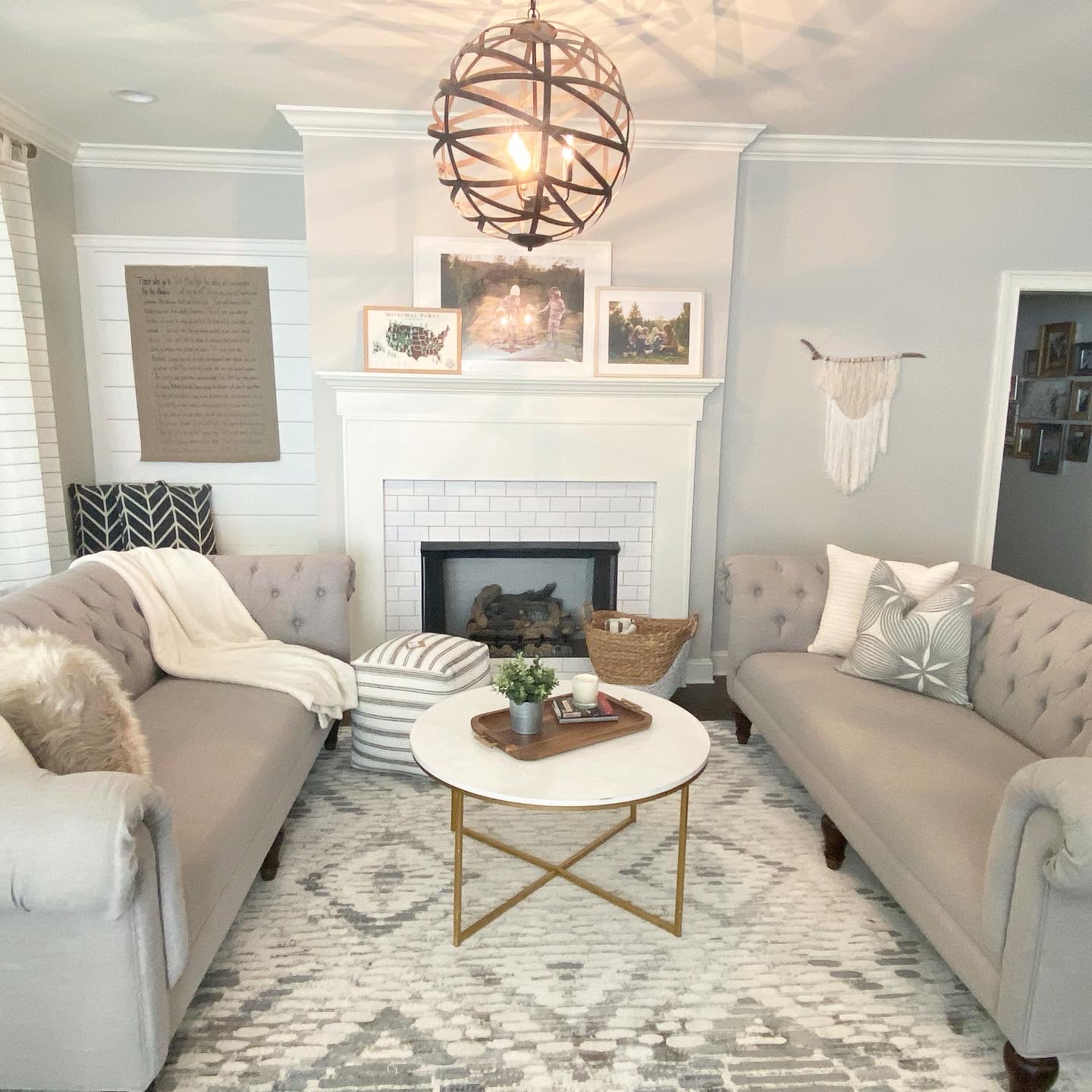 1) Welcome your Guests in Style. Create a warm and inviting entryway with seasonal door decor and a festive rug. Light a candle or diffuse your favorite seasonal scent near the entryway making sure to avoid mixing with food smells.
Mostly importantly, designate an area for coats, purses and host(ess) gifts as guests are arriving. This gives you an opportunity to clean out the hall closet you've been cramming your sports gear into or assign a family member to take them to a nearby guest room so they won't distract from your decor and sitting space in the main entertaining areas.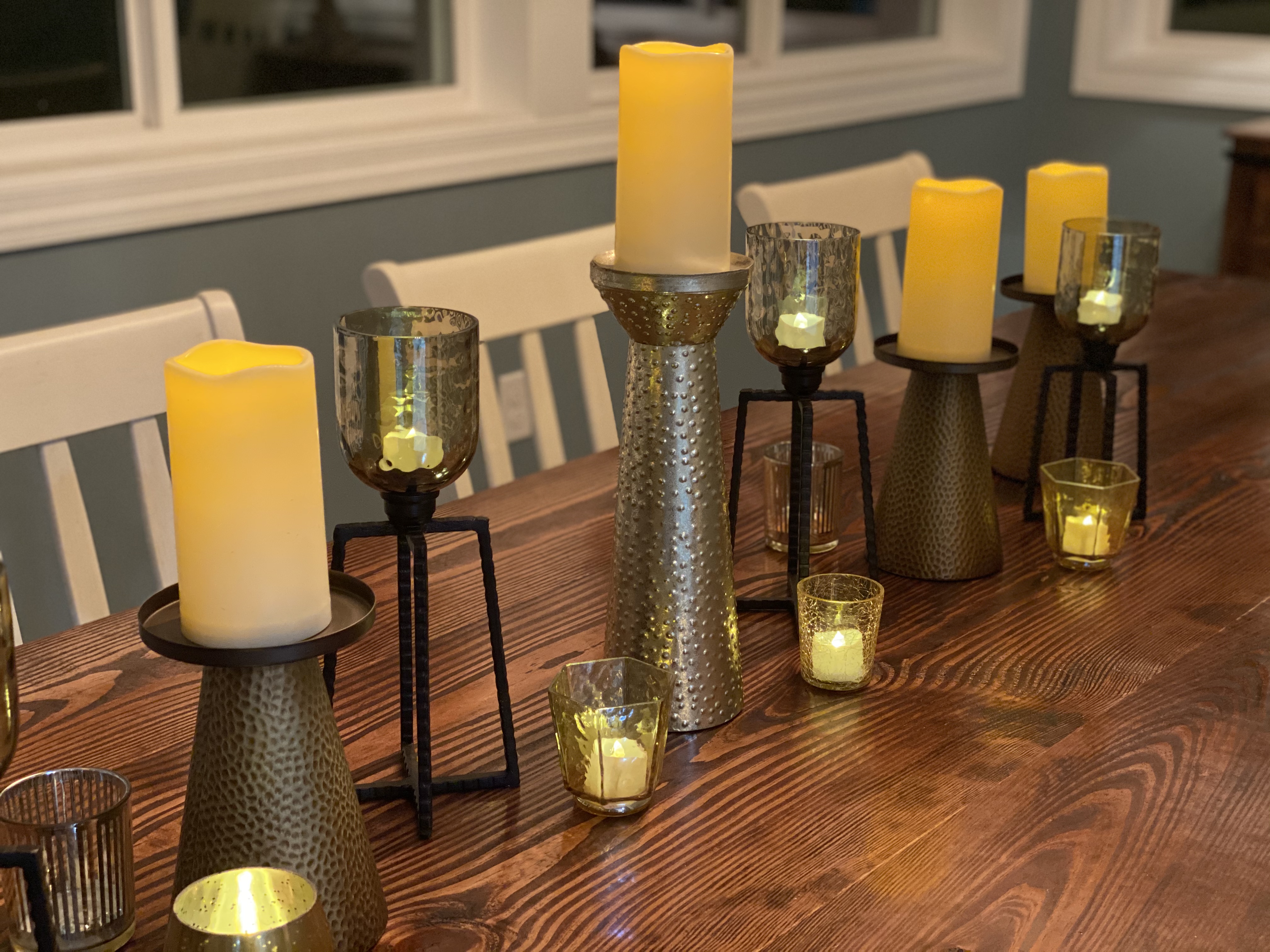 2) Tablescapes. We didn't have to say it, but we had to say it. Your centerpiece is everything.
It sets the tone for the event and projects the theme. This doesn't have to be an expensive piece, but you do need to put thought and effort into it. These can vary in price depending on your budget and savviness for DIY. If you're not a Do-It-Yourself-er, call your local florist and have them suggest a few beautiful centerpiece options that you can coordinate with your decor.
If you have some antique heirlooms around the home or within your family, incorporate those into the mix with some additional seasonal blooms and unscented candles. If you like to create your own look for less, head over to your local dollar store or craft store and pick up clear vases and floating candles to place down the center of your table. These can create a bountiful tablescape without a lot of time or money and you can use them repeatedly for all your
3) Personalized Name Cards. Nothing feels more personal than a beautifully written place card at your seat. This shows that you put thought and effort into the layout of the seating
arrangement (and let's be honest, as the host(ess) it makes sure you don't have to sit next to Aunt Karen who's going to talk about …well, literally anything that happened in 2020.)
4) Create a sideboard. If you don't already have a sideboard in your dining room (or find yourself dining in an alternative area), relocate a small sofa table or use a folding table with a pressed table cloth as a sideboard to hold platters of food and drink pitchers. This will help alleviate clutter on the table (and ruin the beauty of Point #1) and allow the backstock to be kept within arms reach for seconds without the host(ess) having to run back and forth to the kitchen.
5) To-Go Containers. This has nothing to do with styling…but we are giving you life-lesson
advice that you will carry with you and through the generations. Are you ready? Here it is. If
you're having food…go to the Dollar Store. Buy 10 To-Go containers (foil, plastic, your choice…go wild.) Take them home. When food service is over, place food in it for people to take home with them! Voila!! Mini-meals to go….it's like a goodie bag from a party. They will be so grateful and you won't have to ever worry about getting your good Pyrex back or having us throw out the 10 lids to your good Tupperware because your family only took the
containers…You're welcome.
If all of this seems like a great idea, but might still be too overwhelming for you. Give us a call and we would be happy to assist in your Party Styling throughout the holiday season!
To get in touch with Styled and Organized Systems (SOS)
styledorganizedsystems@gmail.com
423.504.3686